Calendar

Lutherhaven Women's Retreat
March 15, 2024

-

March 17, 2024

$105 – $262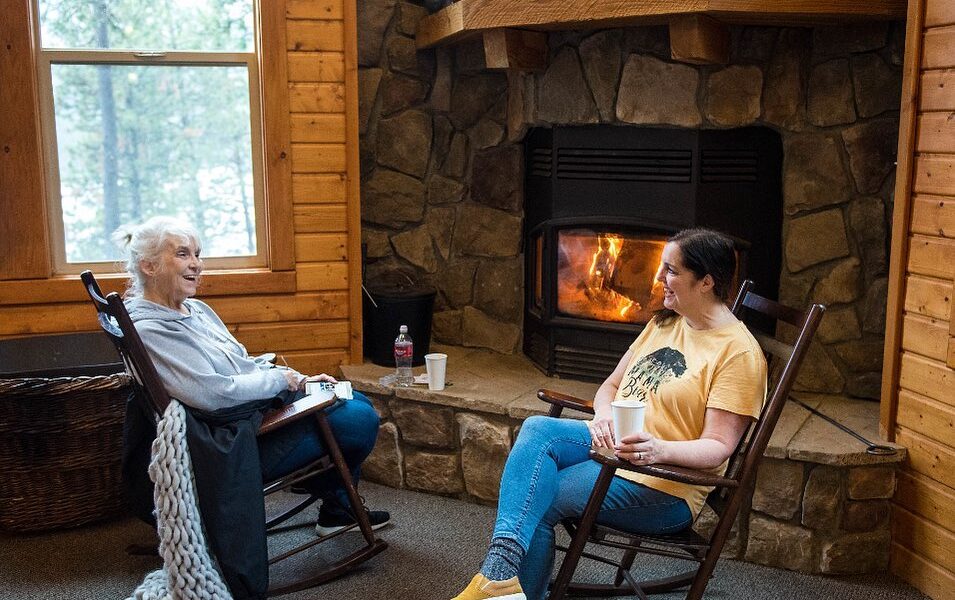 Join us this March 15-17, 2024! Registration now open!
Below is speaker and theme information from the 2023 event for reference!
Need a weekend for self-care? Come, let us serve you!
Stop. Pause. Breathe Deep! At our annual Women's Retreat, all the choices are yours, whether that's cruising on the Giant Swing, taking a walk by the lake, spending time with friends new and old, or simply doing some much needed (and well deserved) relaxing. Join us March 17-19, 2023 for the Spring Women's Retreat at Camp Lutherhaven on Lake Coeur d'Alene!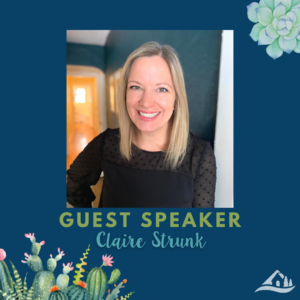 We're so excited to welcome Guest Speaker, Claire Strunk, to our 2023 Spring Women's Retreat! Claire has has served in ministry for over 20 years and will be speaking on the theme "Desert Oasis."
A little bit about Claire, she loves traveling to warm beaches and spending summers in the Northwest! Claire knows that women sometimes need permission to take a break, enjoy the scenery, and eat cake! She has been involved in ministry for over 20 years and earned her Master of Divinity from Fuller Seminary and is ordained through the Evangelical Covenant Church. One of her many goals this year… in honor of her 44th birthday, she's trying 44 different cocktails in one year! Claire loves engaging in deep conversations with other women of faith and is excited to spend time with you at this year's Women's Retreat!
Weekend Details
Registration begins Friday at 4pm and we wrap up around noon Sunday, following worship and brunch. View a sample schedule here.
Friday Evening
4-7pm: Registration
6pm: Supper
7pm: Opening, Lutherhaven Chapel
Saturday Includes
Speaker and Breakout Sessions
Crafts
Massages
Lakeside Walks
Singing and Worship
Lots of time to laugh and chat with new and old friends
Professional Napping
Sunday
We will wrap up the Women's Retreat with Worship at 10:30 AM with check-out following. You are welcome to hang out around camp after worship, we just ask that you please be moved out of your housing by noon.
Adventure Options, depending on weather
Cost
$192 includes 2 night's lodging, 5 meals, program and shared lodging
$262 includes 2 night's lodging, 5 meals, program, and private lodging (limited spaces available, first-come, first-served)
Commuter option: $105 Includes 5 meals and program (Friday – Sunday)
$50 non-refundable deposit required with registration
No discounts for meals not eaten
Optional: $70 for one hour massage; sign-up and pay at retreat (cash or check only)
Optional: $15 per person linen rental
Lodging
You will receive lodging assignments upon arrival. All lodging assignments are made with the best stewardship of camp's resources in mind. We have limited private housing which is available on a first-come-first-served basis (see pricing above). If you need private housing for health reasons please contact Hannah at hannah@lutherhaven.com. Bathrooms are located in your lodging spaces.
Packing
Bedding (Bunks are a norm at camp, but the mattresses are great!)
Bible (We have extras if you don't have one!)
Toiletries
Towels
Seasonally warm, comfortable clothes
Flashlight
Cozy pajamas
Bible
Seasonal, sensible outdoor shoes or boots for walking between buildings
Questions?
Contact Adult & Family Program Director, Ellie, via 208.667.3459 ext. 116 or ellie@lutherhaven.com.
From Past Participants
"It was awesome to be reminded that we could make the weekend what we wanted and didn't have to stick to a schedule!"
"I loved being out in the woods with a group of wonderful ladies enjoying the setting when I could relax for a few days and be able to put the dishes, the bills and the chores behind me."
"I really enjoyed the rocking chairs by the fireplaces, the wine and chocolate night and the perfect blend of structured vs. free time."
"It's been a few years since I've been to Lutherhaven and within a few minutes I remember exactly why we love it so much! You all do an amazing job showering God's love on everyone that sets foot on camp grounds…thank you for all you do!"
"This year will be my fourth in a row. I've never been disappointed and always come away blessed with new friends and enriched spiritual growth."
"What a great way to integrate women new to your church into your Christian community!"