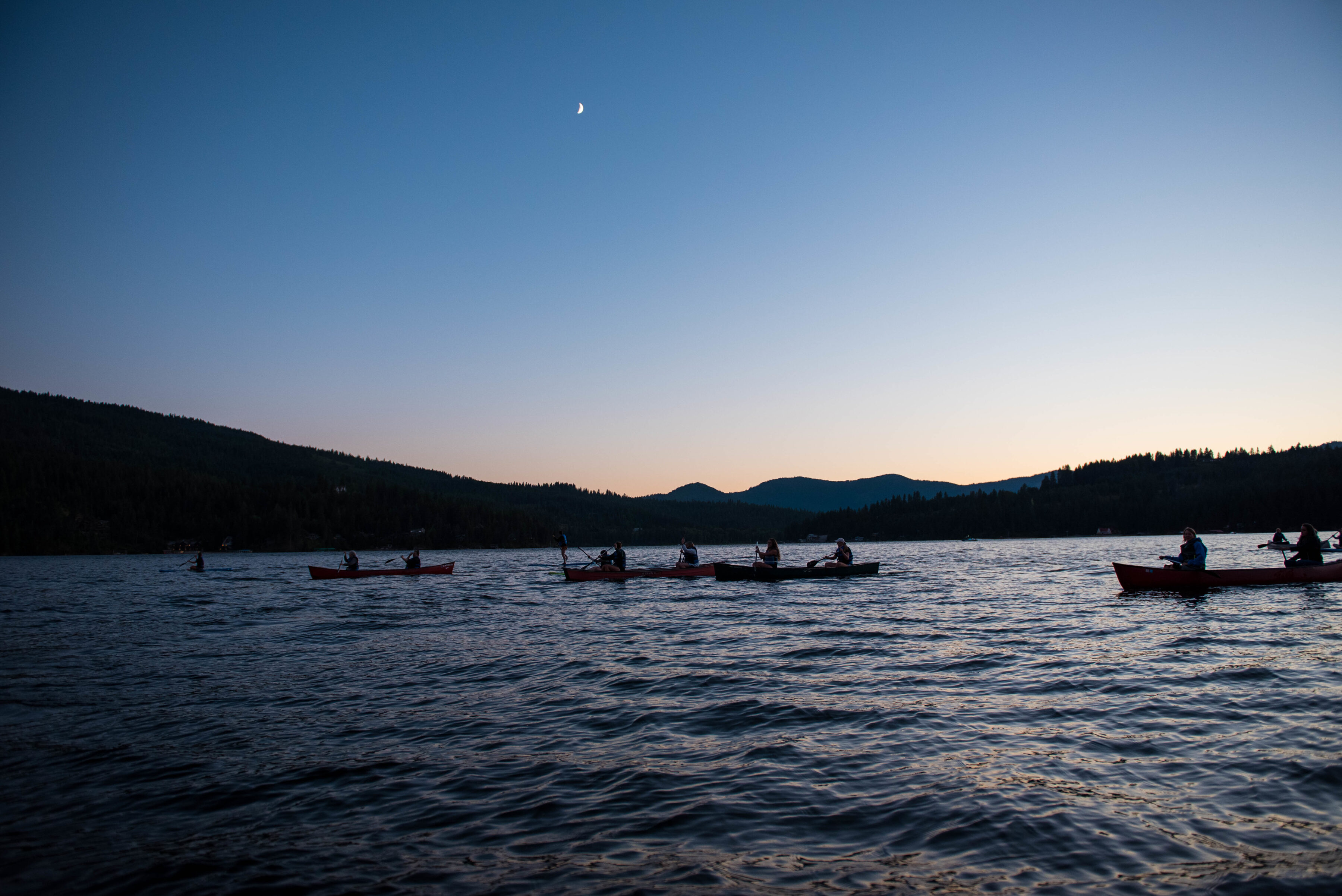 Who We Are
Encounter Creation… Create Community… Commune with Christ!

We believe by God's love we are saved through faith—not because of anything we have done, not by works, but as a gift of God, so that no one can boast. For we are God's handiwork, created in Christ Jesus for good works, which God prepared in advance for us to do. —Ephesians 2:8-10

In response, we value:

Jesus as the foundation of all our being, activities, events, programs, and opportunities to embody His love;
Faith formation rooted in the Lutheran tradition, sharing God's love in ways relevant in our world right now;
People all called into a safe, joy-filled, nurturing faith community;
Relationships built on Jesus' love as we partner with people, congregations, communities and organizations;
Service as a way we extend the breadth and depth of God's love through hospitality, outreach, and leadership-centered programs;
Caring for God-given gifts and resources;
The outdoors cared for, appreciated and explored;
Abundant life filled with recreation, laughter, and play;
God's Word as the living, active means by which God calls us to faith and forms us as God's people.

Advancing the best programs and services
Engaging widening support
Cultivating guests and donors for increased capacity
Raising up Christ-like servant leaders
Continuously improving

From Vision to Reality

In the 1940's, a group of men from Spokane area Lutheran churches—representing five Lutheran denominations—organized themselves into the Spokane Lutheran Men's Club, united for the purpose of "working together, singing, eating, and enjoying Christian fellowship." Howard Fetz, a club member, presented the Club with an opportunity to purchase property on Lake Coeur d'Alene. The committee formed to look over the parcel gave the nod, and since the location was central to so many communities, it was decided to sound out the interest of all the Lutheran churches within the Inland Empire as a way to broaden the Club's base of support.
Summer 2022 & Beyond: Lutherhaven Ministries
"This way, with all of God's people you will be able to understand how wide, long, high, and deep God's love is. You will know Christ's love, which goes far beyond any knowledge, so that you may be filled with all the fullness of God" —Ephesians 3:18-19
For more than 75 years tens of thousands of kids & families have placed Camp Lutherhaven in beautiful north Idaho – joined by Shoshone Mountain Retreat and our new McPherson Meadows– at the center of their summertime plans! They've discovered (and rediscovered) safe, unforgettable fun; meaningful challenges; and positive relationships – surrounded by blue lakes, green trees, majestic mountains, rushing rivers, awesome friends, significant mentors, and generational faith!
We're convinced that all of us need time at camp, today more than ever!
Time outdoors in safe, unplugged programs and activities. Time to develop life-changing faith and values, build self-confidence, and gain new skills. Time in meaningful relationships with new (and old) friends and Christian role models.
Include Lutherhaven in your family's summer schedule! As you do, you, your family, and your camper will discover true worth and potential; gain confidence through positive friendships and growing passions; and most of all, deepen faith in God—centered in the love of Jesus!
We cannot wait to serve you this summer at camp!

Bob Baker & Team Lutherhaven
Learn about our approach to ministry.