Celebrating 77 Years and Counting…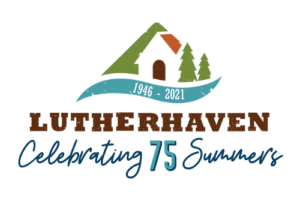 Lutherhaven's 76+ years as a leader in outdoor ministry would never have come to pass without the shining faith, sacrifice and service of hundreds upon hundreds of people just like you who have committed their time, talents and treasure to a place and purpose they love. Because of your generosity, God's love and truth shines, lives and is shared in generations of campers.
Help Lutherhaven continue to shine by putting your faith into action and giving to your camps! As Lutherhaven shines through our mission, values and vision, we will strive to:
Share Lutherhaven's impact, direction, challenges and financial stewardship with our partners, openly and at any given opportunity.
Lovingly serve all who come to Camp Lutherhaven and Shoshone Mountain Retreat.
Pray God blesses our relationships, the tremendous resources God uses to meet our needs.
Encourage you, our friends, to support Lutherhaven with time, talent and treasure and advocate on our behalf.
Give by Mail
Checks are a popular way to give to Lutherhaven Ministries, and save us credit card fees. Mail your gift to:
Lutherhaven Ministries
3258 West Lutherhaven Road
Coeur d'Alene, Idaho 83814
Give by Phone
To make a credit card donation over the phone, call the Development Office at (208) 667-3459 ext. 122. We accept MasterCard, Visa & Discover cards.
Give through Venmo
Did you know that you can now Venmo your donation to Lutherhaven Ministries? Just click the link below!
Give Online
Point. Click. Give. It's fast, easy, and secure.
Have Questions?
For more information about giving or to schedule a visit to your home, group or congregation, contact:
Sarah Jones, Donor Engagement and Events Manager
(208) 667-3459 ext. 122
Email: sarah@lutherhaven.com