Thanks, Friends, for an amazing Boots & Pearls Hootenanny in August 2022! Stay tuned for Summer 2023 date & registration.
Join Lutherhaven's 7th Annual Hootenanny at Camp Lutherhaven on Lake Coeur d'Alene for an evening of fun and generosity supporting the Lutherhaven Fund, making camp available to ALL children regardless of ability to pay. Annually, nearly 65% of campers come for free or at reduced cost thanks to donors like you.
Boots & Pearls includes a cruise boat ride to Lutherhaven from downtown Coeur d'Alene; live fiddle music; local wine & beer tasting; meaningful program, paddle raise to support the Lutherhaven Campership Fund & a delicious gourmet meal that will delight any foodie, catered by local chefs!
Stay tuned for 2023 registration and dates!
Volunteer Opportunities
Volunteers typically serve from 1-9pm and help in a variety of ways- setup, registration, servers, greeters, cleanup. Volunteers will enjoy free food, a meaningful program, live music, and a ton of fun!
Sponsorship Opportunities
Your sponsorship supports our mission to provide places and programs for kids, families, and individuals to Encounter Creation …  Create Community … Commune with Christ! All funds raised go directly to the Lutherhaven Fund. This fund allows camp to offer affordable, tiered pricing and ensures EVERY child has the ability to attend camp, regardless of ability to pay.
It's a great investment in the community with high returns. We all know the benefits of getting children unplugged and outdoors with opportunities to build relationships with significant role models who share the transforming love of Jesus.
Keeps your business name and brand in front of the community. Your organization will be recognized at the event, on our website, and in promotional materials (see brand exposure details in additional information under each level). Position your brand to be a key element in a wonderful gathering of people who love kids, outdoor ministry, and God's Creation!
Thanks to these amazing local businesses for being Lutherhaven's sponsors this year!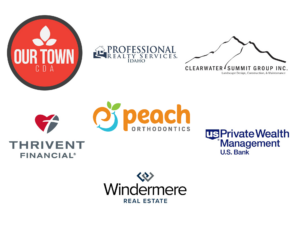 Boots & Pearls Event Galleries