Calendar

Lutherhaven Castaway Village
July 24, 2022

-

July 29, 2022

$264 – $440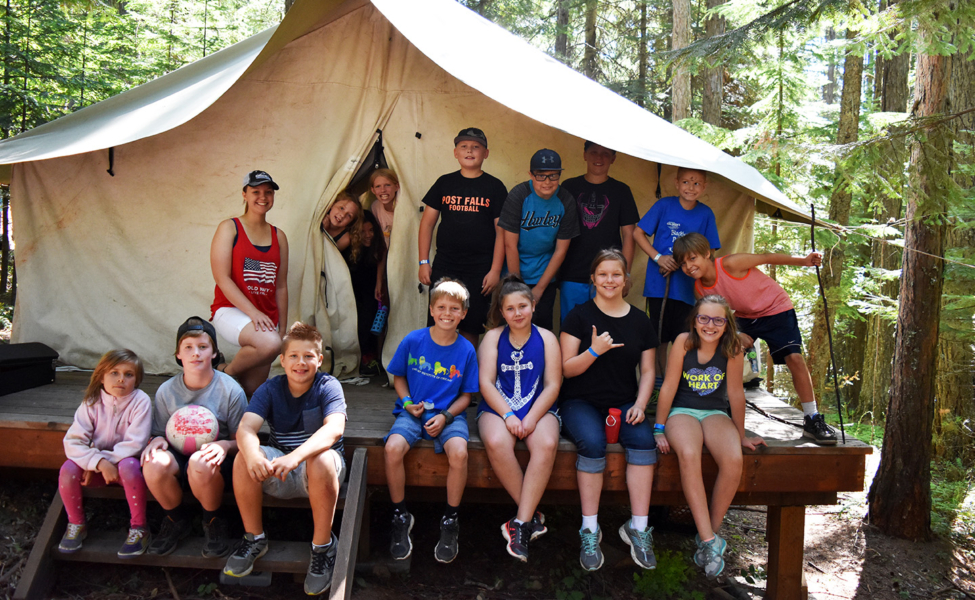 Castaway Village: 4th – 6th Grade Village Summer Camp Program
You and your cabin-mates have washed ashore at Camp Lutherhaven's Castaway Village, a six day, five night program. Castaway campers assist in cooking their own breakfasts and dinners, sleep on bunks in giant wall tents, learn survival skills like fire building, join main camp for lunches, and connect with the other village campers for special events.
Castaway Village Activities
Learn basic outdoor living skills, gather with other villages for evening activities, and help your counselor cook breakfasts and dinners over a camp stove or fire. During the day, Castaway campers join main site camp for lunch (and sometimes dinner).
Time at the waterfront: Swimming, giant inflatable water toys, stand up paddle boards, canoes, basketball, and beach volleyball.
Fun camp activities: Camp games, silly songs, arts & crafts, archery, mini golf, basketball, low ropes course, and challenge yourself on the high beam.
Exploring Outdoors: Campfires with s'mores and hiking.
Building Faith: Worship together with the camp community, Bible studies with your cabin group, PTWG (personal time with God), and don't forget support and mentorship from your camp counselor.
Dates Offered
June 26-July 1
July 5-8 (short week option)
July 17-22
July 24-29
July 31-August 5
August 7-12
Camp drop off begins at 3pm, pickup begins 1pm. On pickup day, join us for closing program at 1:30pm!
Cost
$440 *The true cost of camp is approximately $570 per camper, but thanks to generous donors, we are able to offer camp at a reduced rate by using campership funds.
$264 Short Week Option (July 5-8)
Financial Assistance
Need help paying for camp? Learn more about financial assistance and camperships.