Calendar

Champ Camp: Ages 10-25+
August 14, 2022

-

August 17, 2022

$264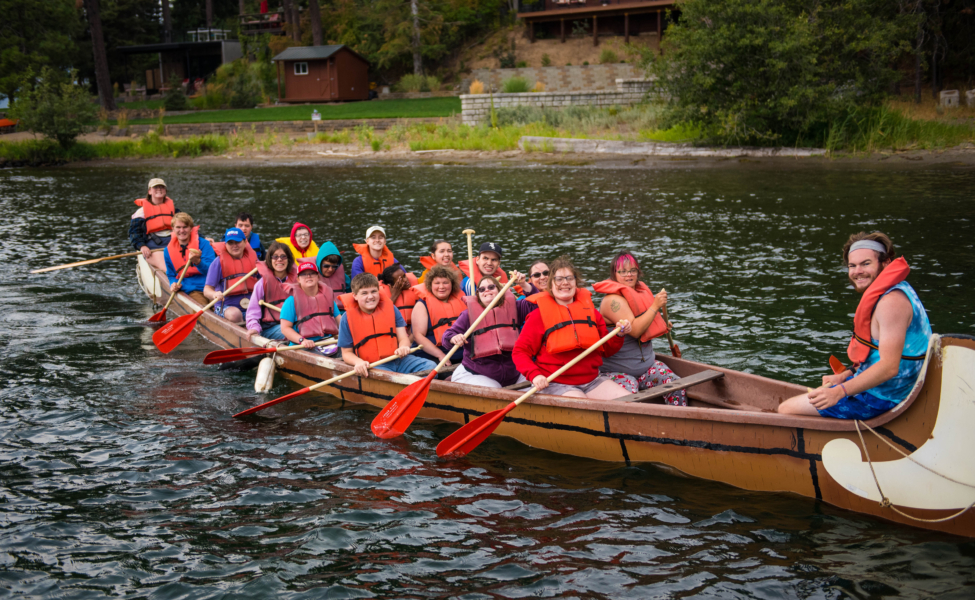 Champ Camp Program: Ages 10-25+
Champ Camp is a chance for children and youth with disabilities to come and experience all that camp has to offer. Campers are cared for by trained college-aged staff and paired with young servant-leaders from around the country, increasing our camper-to-adult ratio.
Campers are mainstreamed as much as possible, participating in activities such as: swimming, crafts, hikes, Bible studies, singing, and other awesome activities, but receive the extra space and assistance required for a great summer camp experience!
Special Notes
Limited space is available during both Champ Camp sessions due to our unique staffing structure and 1-on-1 care. Please only register for one week.*
Champ Campers must be able to walk unassisted on uneven terrain and be able to toilet independently, or may attend with a personal care attendant, parent, or guardian.
Parents, guardians, and personal caregivers may register as Resource Staff to attend with their Champ Camper.
*Champ Camp age group weeks: Week of July 5-8 is for ages 8-21 only, and August 14-17 is for ages 10-25+. Campers older than 25 may register (10-25 age group week) with prior approval. Please call Rebecca Smith at (208) 667-3459 ext. 110 to discuss your child's specific needs before registering.
Cost
$264 The true cost of camp is approximately $570 per camper, but thanks to generous donors, we are able to offer camp at a reduced rate by using campership funds.
Financial Assistance
Need more help paying for camp? Learn more about financial assistance and camperships.
Have Questions?
We can refer you to parents who've had Champ Campers at Lutherhaven before! Contact Rebecca Smith, Associate Director, at (208) 667-3459 ext. 110 or rebecca@lutherhaven.com to discuss your child's specific needs before they arrive at camp.